Hello ALL you lovely people!!!

VERY happy to announce: I have physical products to offer you!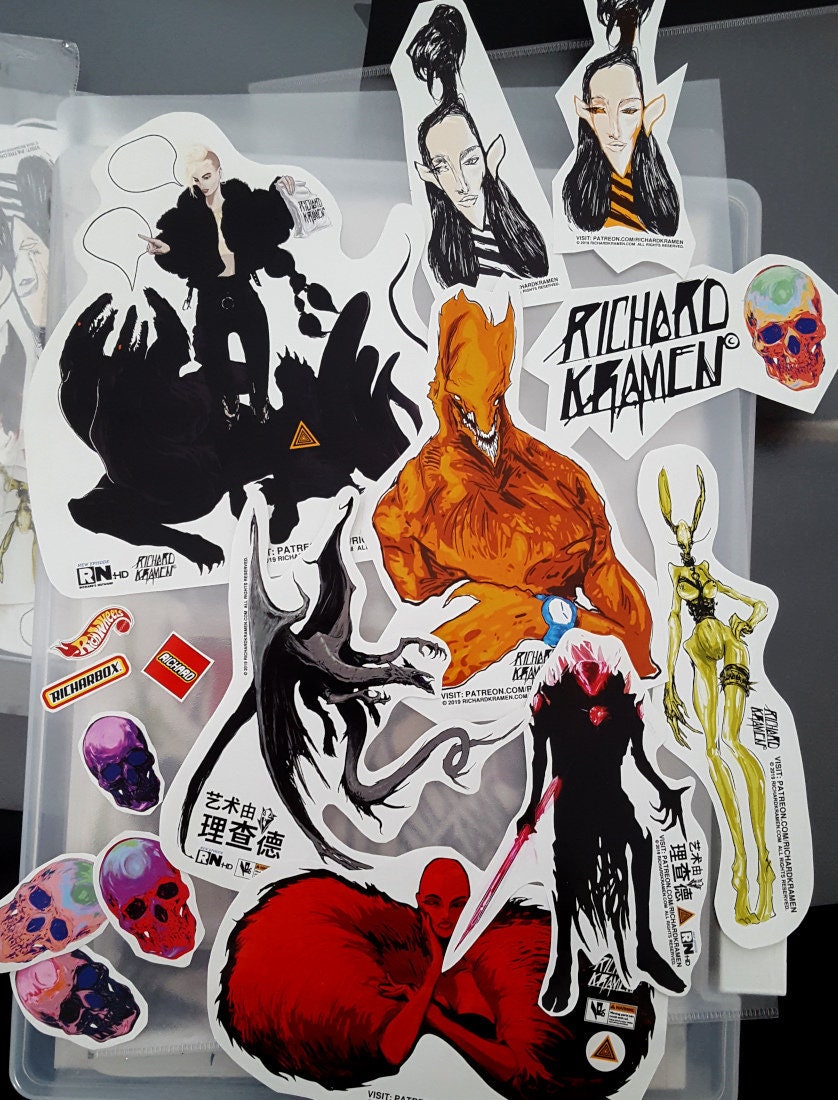 My first sticker set is available for purchase from my freshly opened Etsy store:
https://www.etsy.com/listing/749684489/sticker-set-01
If you are at tier level "Profiteer of Doom" on my Patreon you instantly get a sweet 20% discount!

See more images and details on my ArtStation:
https://www.artstation.com/artwork/oOeRzz

Enjoy! Rejoice! Prosper!

Best regards,
Richard